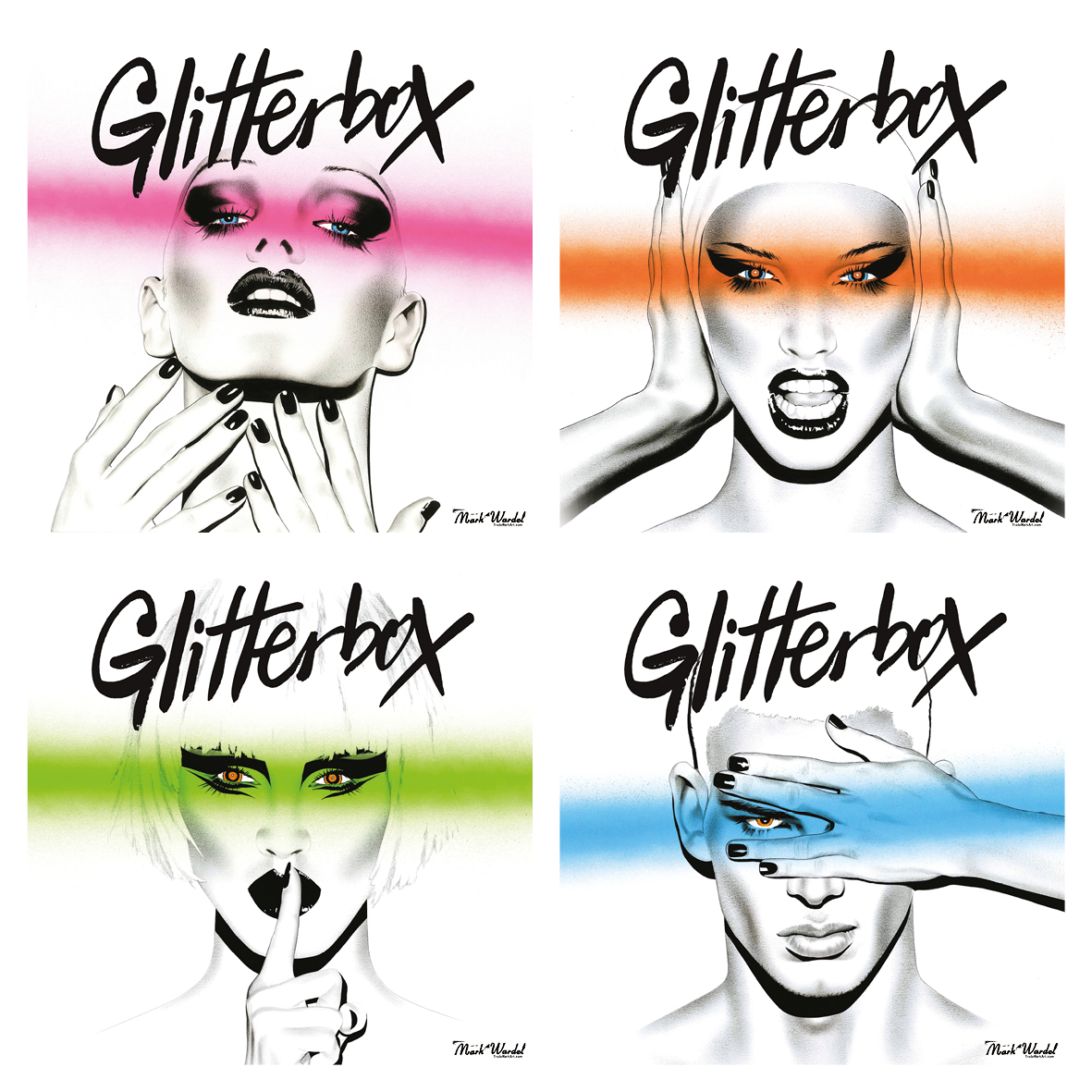 Words: Ben Lovett
Defected Records commissioned artwork for their Glitterbox parties in Ibiza, and the style is symbolised perfectly by the exotic, entrancing character art of Mark Wardel, the man behind Glitterbox`s distinctive new look.
How did the Glitterbox project come together?
I already knew Mark Herman [Glitterbox's Creative Director] but hadn't him seen for a while, until recently. We'd worked together before on Trade during its Nineties heyday. Trade was a bold statement – the first club to have a 24-hour music and dance license [based at Turnmills in London, it pumped hard house to a predominantly gay male audience], and when I saw Mark again we were talking about wanting to do another unique club project. The timing of Glitterbox was perfect; it was a project with an immediate appeal.
The Glitterbox artwork is really distinctive – what was your aim in creating it?
Mark and I talked about Glitterbox's uniqueness as an event in Ibiza; about its musical heritage but also its otherworldly glamour and edge. There were natural synergies with what inspires me as an artist. The project felt like a natural thing to do and I was very excited to be working back within clubland again after something of an absence. I just submitted the final artwork to Defected this week. There are four different, invented characters. They're intentionally non-specific; I didn't want too much detail but did want to reflect different expressions and feelings. The depiction of the characters' hands is also very important. They're a gesture about the glamorous, inclusive world of Glitterbox. Ultimately, all of this is my take on what Ibiza means to me which, in line with Glitterbox, is a nod to retro looks and fantasy glam.
And where exactly will we see it?
Well, you'll see the different reference points of my work right across the summer. Not just on the flags, banners and boards outside the club [Space, where Glitterbox will reside every Friday night from next week] but via the night's other promotional materials – online for example. Glitterbox has been occupying my creativity for several weeks now so it feels odd to be finally finishing the project…it feels like a bit of a drop actually. But it's nice that lots of people will see it, and I do have lots of other work coming up.